DHC Hyaluronic Acid Hydration Drink
Recently, the ingredient that has attracted a lot of attention in the cosmetic industry is Hyaluronic Acid (also known as HA). So what is HA that so many people are interested in?
HA is an active ingredient known for its moisturizing and anti-aging role. 1 gram of HA molecule can hold 6 liters of water. It can increase weight 1000 times in the aqueous environment of the skin. In a word, HA is like a sponge, sucking moisture from a place with high humidity to a lower place. Hydrate and moisturize the skin. HA is present in the dermis along with collagen, so it is considered the key to youthful, plump, hydrated skin.
HA is a very common ingredient found in both cosmetics and dietary supplements in Japan. And one of the most popular HA supplements is: DHC Hyaluronic Acid Hydration Pills.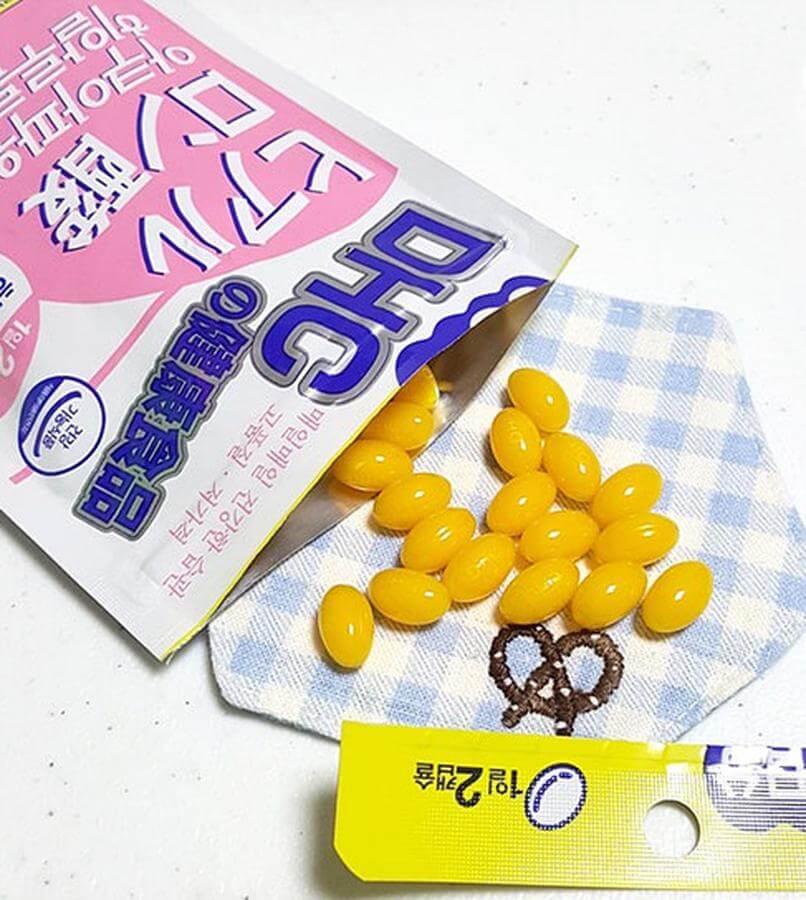 Where to buy DHC Hyaluronic Acid water pills, how much does it cost?
– Manufacturer: DHC, Japan
– General function: Supplementing HA for the body, especially the skin. Moisturizes, enhances smoothness for the skin, reduces dryness, roughness for the skin.
– Packing: 40 tablets/bag (20-day drink), 60 tablets/bag (30-day drink), 120 tablets/bag (60-day drink)
Is the DHC Hyaluronic Acid water supply good, with any side effects?
– DHC water supply pill provides 150mg HA to support moisture, supply water from the inside to help skin smooth, shiny, increase elasticity.
– Protects the skin from harmful effects from the external environment such as ultraviolet rays.
– Anti-aging, preventing the formation of melanin that causes melasma, freckles, tanning.
– Promotes collagen regeneration in the skin.
– Along with moisturizing and anti-aging effects for the skin, DHC HA water supply tablets also have the ability to soften joints and joints, replenish moisture for eyes, keep eyes from being dry and tired.
– Capsules, tasteless, convenient, easy to take.
– Nutritional content in 2 capsules of HA per day: Hyaluronic Acid (150mg), Squalene (170mg), Lychee Extract (10mg), Vitamin B2 (2mg).
Ingredients: Squalene, olive oil, lychee seed extract powder, gelatin, hyaluronic acid, glycerin, beeswax, glycerin fatty acid ester, lecithin (derived from soybeans), vitamin B2.
Trademark
DHC is Japan's leading pharmaceutical brand in applying modern technology and closed production lines, meeting strict standards in Japan, bringing compact, convenient and excellent quality products. Support healthy living.
When to take DHC Hyaluronic Acid water pills?
2 capsules per day, after breakfast. Use the product regularly for the best results.
Note when using:
DHC Hyaluronic Acid is a functional food that does not completely replace drinking water. You should still drink enough water for your body every day.
– Do not exceed the recommended dose.
– If you are under medical treatment, are taking medication or are pregnant or breastfeeding, consult your doctor before use.
– The use of the product will depend on the location of each person that has the corresponding effect.
– This product is not a medicine, has no effect on replacing medicines
Product preservation:
– Keep out of reach of CHILDREN.
– Store in a cool place, away from direct sunlight or moisture.