Kobayashi powder form – 16 Japanese packs is a product that helps supplement nutrients to restore your lungs, making them healthier and working more efficiently. The drug also helps to improve respiratory diseases, helps to lubricate the arteries, increase the production of new cells for the lungs, thereby helping the airways work more efficiently.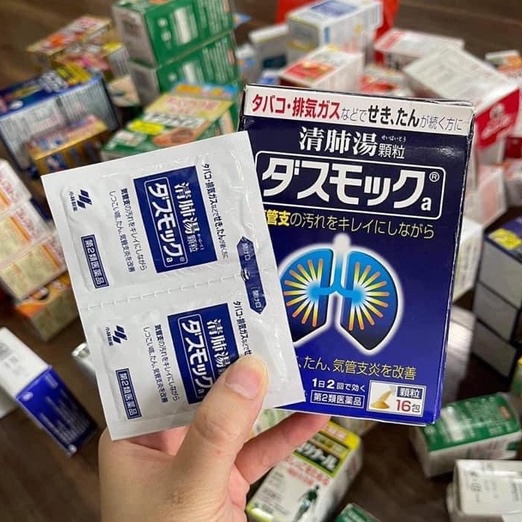 1. Product Information
– Product name: Kobayashi lung supplement powder – 16 packs
– Brand: Kobayashi
– Made in Japan
– Specification: 16 packs/box
2. Product use
– Kobayashi lung supplement powder helps remove dirt in the lung lining, excretes toxins, helps the bronchi to be circulated and cleaner, breathing easier.
– The product helps to increase blood flow to the lungs, helping the lungs to recover fibrous cells, damaged by using tobacco for too long, breathing dust regularly, …
– Effectively improves respiratory diseases such as colds, coughs, cold viscous phlegm, bronchitis, etc.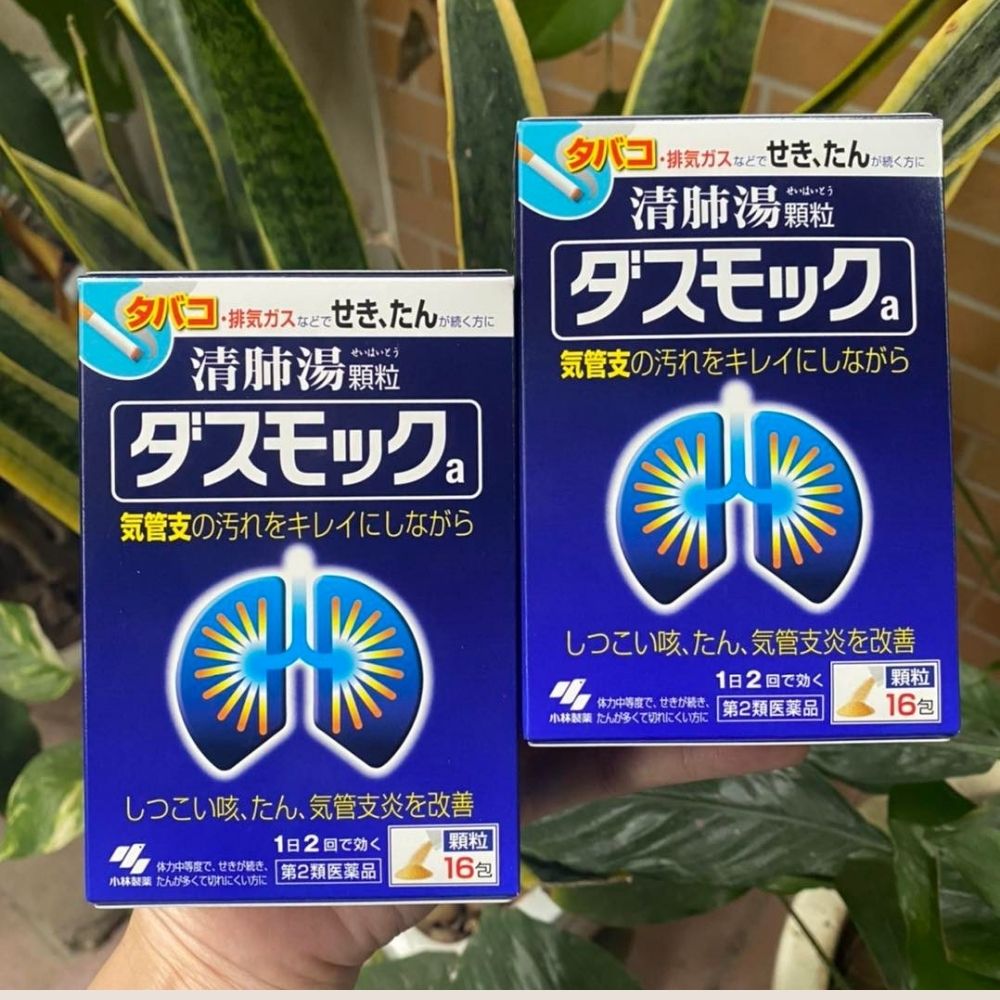 3. User Manual
– People over 15 years old: take 2 sachets a day, divided into 2 times. Drink before or between meals.
– People under 15 years old: Do not use.
Note:
– You should consult a doctor or seller if: you are being treated with other drugs, pregnant women, people with digestive disorders.
– Pay attention to store the product in a cool, dry place and avoid direct sunlight.
– Keep out of reach of CHILDREN.
– This product is not a medicine, has no effect on replacing medicines