If the fever of Melsmon stem cell placenta injection makes you fall in love, but you are still afraid of the "needle". Then Japanese Melsmon brings you another simple method that is not inferior to the white injection form at all.
Platinum Liquid Melsmon Horse Placenta is a drink with many amino acids, vitamins, minerals… Melsmon Horse Placenta Drink is extracted from the placenta of healthy horses, with clear origin from Japan.
In addition, Melsmon Placenta Platinum Liquid horse placenta also contains hyaluronic acid, trehalose, and citric acid.
This can be called a supplement drink that is sour and easy to use. Melsmon Platinum Liquid Placenta Horse Placenta is very good and necessary for daily health, also for human beauty including men and women.
The convenience of the Japanese Melsmon Platinum Placenta horse placenta drinker
– As a nutritional supplement drink, use 1 bottle (10ml).
– Open the mouth of the tube and drink easily.
– More delicious cold drink.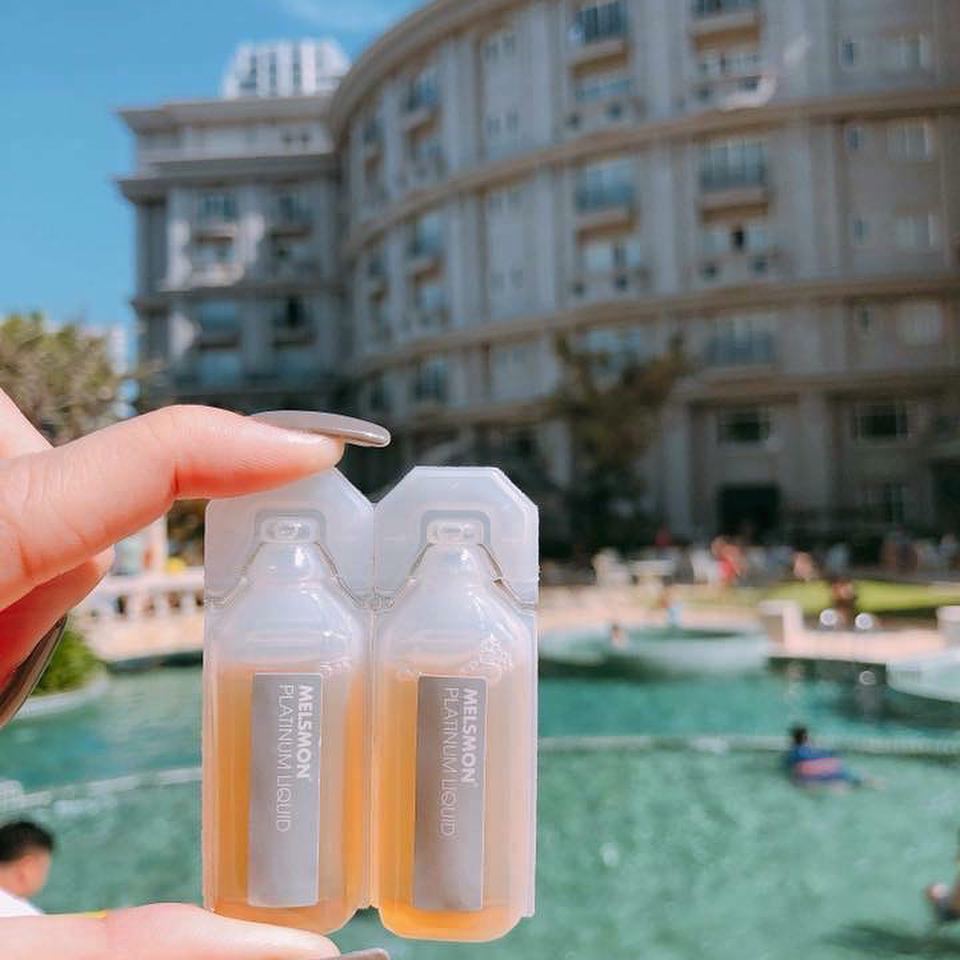 WHAT IS PASSION?
We invite you to visit jemart.com.vn to buy genuine products Placenta, or placenta for short, is an organ that connects developing spores to the wall of the uterus. It has the function of providing nutrients, eliminating waste and exchanging gases through the blood with the mother's body. (Source: Wikipedia)
Horse placenta is similar. It is the membrane that covers the outside of the pony while in the mother's womb. The placenta is the earliest part of the mare's pregnancy. Horse chewing is the place to provide the necessary nutrients to help the foal live and develop in the mother's womb. When the foal is born, the placenta is removed from the mother's body and the foal.
The numbers indicate that the levels of nutrients in the equine placenta reach levels that are not met by other mammals.
Is MELSMON PLATINUM LIQUID PLACENTA GOOD?
Drink from Japanese horse placenta Melsmon Platinum Liquid Placenta rich in nutrients. It has over 6 amino acids, more than 30,000 vitamins, minerals (hard to find in other mammals)… hyaluronic acid, trehalose, and citric acid.
Hyaluronic Acid (also known as hyaluronic acid or HA) plays an important role in moisturizing and anti-aging cells. Hyaluronic acid is effective in reducing wrinkles, rejuvenating the skin as effectively as Collagen.
Does Melsmon Platinum Liquid horse placenta effectively whiten skin? Because Placenta Melsmon horse placenta drink controls the amount of Melanin in the body, acts on tyrosinase to promote bright, even skin tone and prevents ultraviolet rays from damaging the skin.
Why should you take Melsmon placenta every day? Melsmon Platinum Liquid placental drops penetrate the body the fastest. Melsmon Liquid works directly as if you were injecting a healthy dose of a supplement into your body.
Placenta Melsmon Platinum Liquid Horse Placenta Liquid has an antioxidant effect for the whole body instead of just using a cream or serum on the skin.
In addition to beautifying, increasing the freshness of the skin, Melsmon Placenta Platinum Liquid also enhances vitality for men, supplements hormones for women, helps blood circulation best.
Melsmon placenta drink form not only helps you reduce the risk of obesity but also controls your weight for you, does not cause heat in the body due to the completely natural origin of the horse placenta.
If you are busy looking for a perfect anti-aging remedy, Melsmon Placenta Liquid horse placenta extract is not only good for skin, health but also beautifies hair. It can cure premature graying and hair loss in the safest and most natural way
The reason for saying that Melsmon Japanese horse placenta oral form packed in each clove is very convenient to store, easy to carry and quickly drink enough doses without you having to worry about measuring and adjusting the amount used.
The secret to taking effective Melsmon Platinum Liquid Placenta horse placenta for women is to drink them at night before going to bed to maintain a youthful appearance every day.
What about the gentlemen? You can drink it early in the morning as soon as you wake up, it is best to drink it before eating so that the placenta essence works effectively to increase vitality for men.
The ingredients of Japanese horse placenta in Melsmon as mentioned are completely natural, so they are 100% safe, do not contain toxic substances, do not cause side effects.
This is even a nutritious drink for pregnant women, newly born babies, patients who need to recover quickly, people with weak health… Japanese Melsmon horse placenta in oral form is suitable for all all adult bodies including men, women, and all skin types
USES MELSMON PLATINUM LIQUID PLACENTA 30 TUBE OF JAPAN
✓ Helps rejuvenate the skin from deep within the body.
✓ Provides nutrients rich in vitamins, minerals, amino acids, proteins, hyaluronic acid, trehalose, and citric acid…
✓ Anti-aging for the whole body, preventing free radicals that cause skin aging.
✓ Add oxygen to skin cells for the skin to breathe and increase resistance, nourish healthy skin.
✓ Supplementing with Collagen and Elastin to keep the skin smooth, elastic and vital.
✓ Maintain moisture and keep skin hydrated to keep skin smooth, shiny but not greasy.
✓ Helps the skin to be strong against the harmful effects of ultraviolet rays, so that the skin is always bright and radiant anytime, anywhere.
✓ Remove dark spots, freckles, age spots, help brighten skin tone.
✓ Support to fill in areas of sagging, lax, and wrinkled skin.
✓ Has the effect of helping to lose weight, reduce cholesterol, eliminate toxins, cool the liver, and strengthen the kidneys.
✓ Maintain youth and improve menopausal discomforts, perimenopause for women.
✓ Improve sexual health for men.
✓ Prevents hair loss, premature graying of hair and cancer.
✓ Help restore health for sick people, people with weak physical condition, pregnant women, and women after giving birth.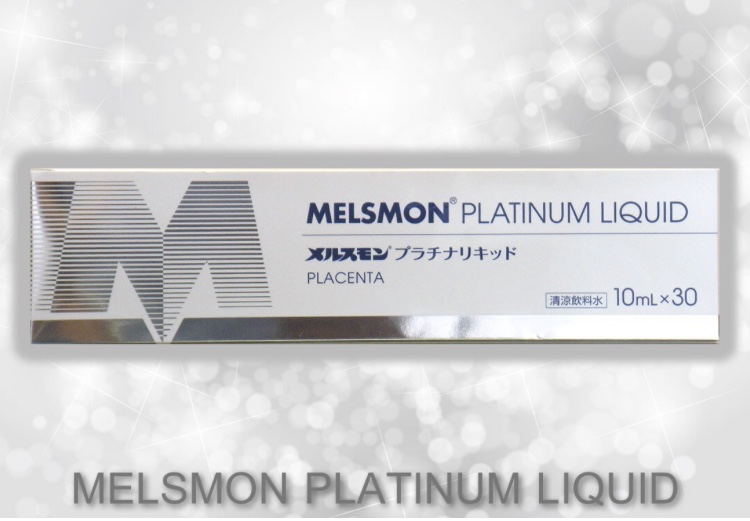 Ingredients: Water, hydrolyzed placenta, benzyl alcohol,… Amino acids: Lysine, alanine, aspartic acid, leucine, glutamic acid, glycine, valine, serine, tyrosine, phenylalanine, threonine, arginine, proline, isoleucine, methionine , histidine.
INSTRUCTIONS FOR USE OF MELSMON PLATINUM LIQUID PLACENTA TUBE FROM JAPANESE HORSE PLACEMENT
Use for people over 18 years old, especially important for people over 30 years old.
Use 1 tube per day, drink regularly for about 1 month, you will feel the obvious effect of the product.
Maintain drinking Melsmon Liquid Placenta for a long time to have a healthy body, prolong youth and beauty of skin, hair, shape…
Note: This product is not a medicine, has no effect on replacing medicines