There's been a lot of noise lately about blood pressure rings. But the real value that the blood pressure stabilizer brings is undisputed.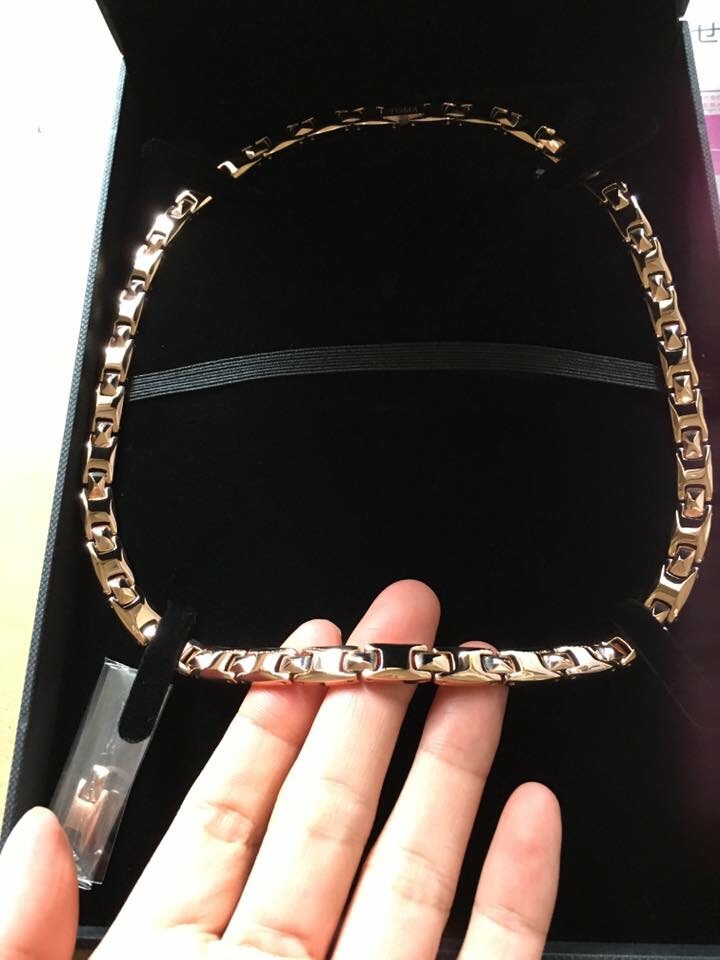 Blood pressure always brings a lot of potential risks. Usually seen in the elderly. Low blood pressure makes people feel weak. And high blood pressure is a potential risk of stroke, easily broken arteries and veins. This is extremely dangerous for the elderly.
  Our customers are all children and grandchildren who buy them for grandparents and parents as a gift of gratitude for their birth and upbringing. There are also doctors, they buy for themselves due to a history of blood pressure but these are just a few. Usually with Toma blood pressure ring is a high-class blood pressure ring with the most luxurious look.
The number of cases of high blood pressure, heart disease and stroke is increasing and the number is estimated to reach 1.5 billion cases in 2015 that's why Nichiou company in Japan has researched and released. The product of the blood pressure stabilizer bracelet "Toma bracelet" created a fever in the Japanese market and began to affect other countries, including Vietnam.
The main cause of high blood pressure and heart disease is high blood pressure on the walls of the arteries. To overcome this disease, researchers in Japan have shown that there is always a kind of magnetic field around people, to reduce blood pressure on the vessel walls, they used a self-generated magnetic stone. Energy from there through the body to the vessels to dissolve the atherosclerosis in the blood vessels to help blood circulate well and stabilize blood flow throughout the body.
In addition, the effect of magnetic currents emitted from Toma bracelets is also stimulated to generate energy through meridians, which have a good effect on bone regeneration and calcium adjustment.
Uses of Toma bracelets:
Special treatment for shoulder and neck pain due to the influence of blood not flowing in time (for people who often sit at computers, often travel by plane, car or motorbike …)
Regulating blood circulation to the brain to reduce the cases of standing up or sitting down often occur dizziness, lightheadedness
Especially good for the elderly, people with high blood pressure, stroke, myocardial infarction, heart failure …
Notes when using the product:
Remove when entering high voltage environment.
Do not place near other magnetic objects.
Do not use with a heart rate monitor.
Women should consult a doctor before using