Genpi Orihiro belly fat loss tea 60 packs is extracted from 100% herbs to help promote circulation, increase body heat consumption, enhance metabolism, promote the body to burn excess fat and consume more energy than for daily physical activities.
1. Product details
– Code: 4971493001880
– Made in Japan
Producer: Orihiro
– Packing: Package, 60 packs/bag
– Weight: 3g x 60 packs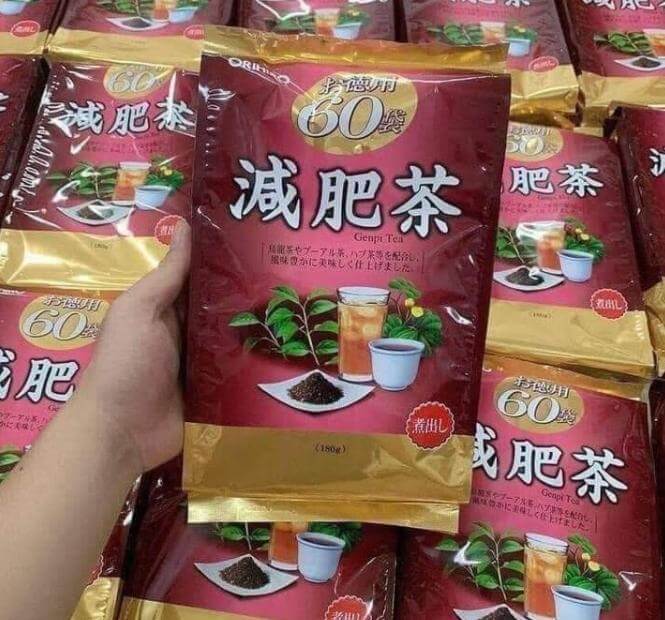 2. The main use of the product
Puer tea supports weight loss and slimming, aids digestion, improves cholesterol levels, increases antioxidant levels and reduces oxidative stress, fights skin aging.
– Polyphenol compounds in oolong tea help to enhance the metabolism of fat in the body by activating certain enzymes, so drinking oolong tea daily helps to lose weight and reduce obesity by promoting Lipolysis helps the body burn more fat.
– Especially support to burn excess fat in areas that are difficult to lose fat such as: lower abdomen, biceps, thighs.
– Reduce the amount of lipids in the blood, support blood circulation, prevent the formation of blood clots. Preventing fat in blood vessel walls, preventing accidents and strokes
– Lowers cholesterol in the blood.
– Limiting pimples, itchiness on the skin, anti-inflammatory.
– No preservatives, artificial colors and flavors are used
– The product is refined from natural herbal sources, safe for users.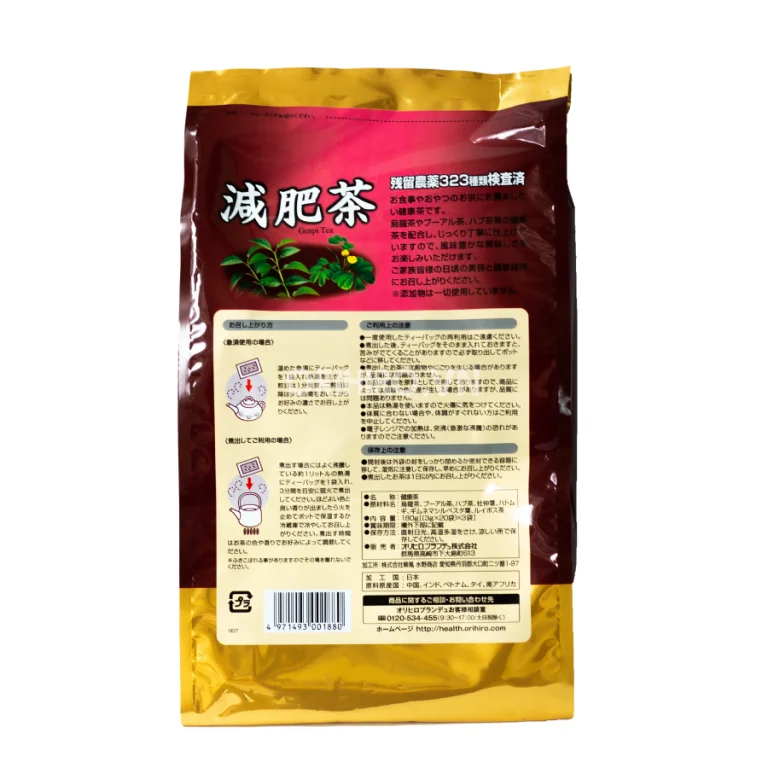 3. Product main ingredients
Oolong tea, Pu'er tea, Habu tea, Tochu leaf, hatomugi seed, Gymnema sylvestre leaf, Rooibos tea.
4. How to use the product
Hot drink:
Rinse a turn of boiling water, pour in the second water, let the tea infuse and enjoy (each pack can be used for 500ml of water)
Cold drink:
Rinse through a round of boiling water, pour in the second water, let the tea infuse, let the tea cool, put the tea in the refrigerator and enjoy when it is cool (each pack can be used for 500ml of water)
5. Objects using the product
– People who want to lose weight healthy, without causing side effects to the body
– People who like to drink herbal tea
– Fat people are mainly due to soft fat, mainly focusing on the abdomen and back
– People who want to lose weight, just want to have beautiful skin, reduce acne, anti-aging
– Ordinary people want to improve their health